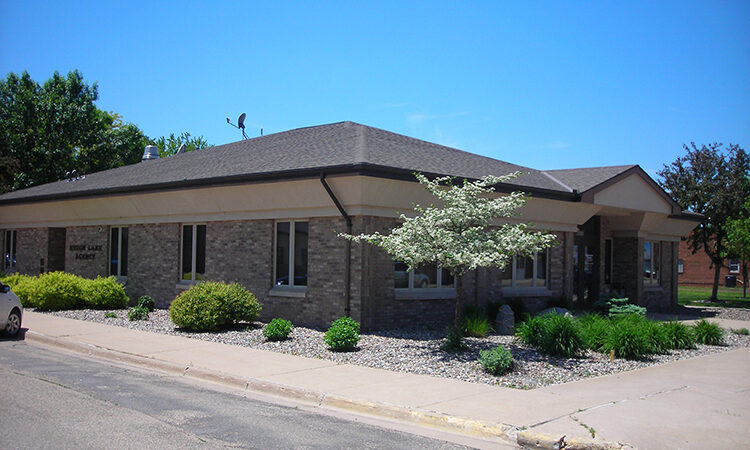 Heron Lake, MN
274 10th Street
Heron Lake, MN 56137
Get Directions
p:
Lobby Hours

Monday to Friday

Drive-up Hours

Monday to Friday
About Our Heron Lake, MN Location
Security State Bank has been serving the financial needs of the Heron Lake, Minnesota area since 1953. The bank was originally chartered as Heron Lake State Bank and first opened for business June 1, 1953. The bank was organized by the Lloyd family (B.W.), originating from the Fulda, Minnesota community. The First National Bank of Heron Lake had a terrible fire, destroying everything. The Lloyd family purchased the remaining assets of the bank and started Heron Lake State Bank. The bank's original Capital was $50,000.
Heron Lake State Bank built a new bank building in 1954 and that was the home of the bank until 1994. The original Directors of the bank were: B.W. Lloyd, S.C Dahl, A.D. Sontag, Ole Olson and Clarence Meixner. The Lloyd family owned 85% of the shares outstanding.
In 1993, a group of ten Heron Lake farmers and businessmen purchased Heron Lake State Bank and Heron Lake Agency from the Lloyd's, led by President, Robert Gunther. The shareholder base was a compilation of bank customers and lifelong residents of Heron Lake and the surrounding communities.
In 2006, John J. Baumiller and Minnesota Bancshares, Inc. purchased the bank and agency. The bank was renamed to Commercial Bank of Minnesota. Baumiller served as President / CEO.
In May of 2013, Commercial Bank was purchased by Thomas S. Laird, John J. Baumiller and Midwest Bancshares, Inc and has since been merged into Security State Bank.
Security State Bank was renamed Security Bank in 2022.