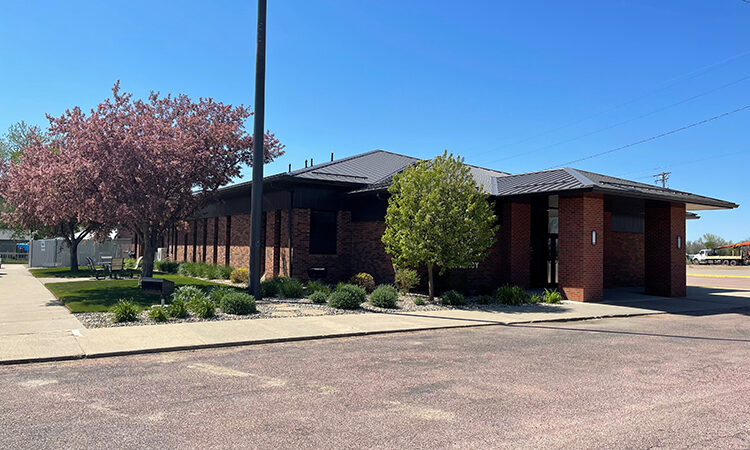 Chancellor, SD
221 Main Street
Chancellor, SD 57015
Get Directions
p:
Lobby Hours

Monday to Friday

Drive-up Hours

Monday to Friday
About Our Chancellor, SD Location
Security Bank has been serving the financial needs of the Chancellor community since 1904. The bank was originally chartered as Chancellor State Bank and first opened for business June 1, 1904. The bank was organized by a number of local businessmen with an initial capital investment of $6,000 total from nine shareholders. The original shareholders were: Wessel Heeran, F.G. Meier, E.F. Hofmeister, E.C. Hofmeister, B.C. Jacobs, A.B. Jacobs, A.R. Berens and John Bloem. The original bank charter enjoyed many years and a number of shareholders and certainly had a flavor of "community" owned, with many local last names that exist in our community today.
Around April of 1944, Mr. V.L. (Vern) Gotthelf joined the bank and orchestrated a sale of Chancellor State Bank to a new group of shareholders in November of 1944, of which he was one and presided as Cashier. (five sellers – seventy buyers). At that time Gotthelf was the largest shareholder (6.5%) and remained with the bank for many years. In July of 1944, the bank had assets of $445,850 and capital of $38,578, with earnings of $2,009.96 through July 1st. Fred Kortemeyer served as President.
In December of 1973, the Directors met to discuss and approve the sale of the bank to Merlyn Sommervold and Roger McKellips. In early 1974, Sommervold and McKellips were elected to the Board of Directors, as the bank ownership changed. At that time, Sommervold and McKellips owned 94% of the bank. The bank at that time had assets of $3,045,020 with capital of $332,230 and earnings of -$17,021. Gotthelf remained as President / Director of the bank until retirement in April of 1975.
The new bank building which currently serves as the bank location was erected late 1974 and opened in 1975. Merlyn and Sherran Sommervold operated the bank until their retirement in 2011. The bank was $42 million in assets. In December of 2011, Dakota Heritage State Bank was sold to Midwest Bancshares, Inc., based in Tyndall, SD. Midwest Bancshares, Inc. is comprised of Thomas S. Laird, John J. Baumiller and other parties closely related to the bank. The bank was merged and renamed Security State Bank in October of 2012. The merging of the two banks created a $75 million one bank system for Midwest Bancshares, Inc.
Security State Bank was renamed as Security Bank in 2022.